The life of a fiber arts teacher
As most of us return to teaching workshops in person, I've seen several musings on some of my colleagues' blogs about their feelings and experiences of going back to teaching post-covid (not that I believe we are actually "post-covid") !). I have been reticent to return to classrooms full of people due to health concerns, but this October the covid numbers were low, I was able to get the omicron booster, and it was time to face my fears and return to the classroom.
It turned out beautifully. Spin Off Autumn Retreat (SOAR) was a wonderful conference. I wrote about it last week including a run-in with a 12-foot skeleton and some beautiful fall weather in Wisconsin. This week I've been thinking more about returning to teaching in person as I'm preparing to teach a retreat. I run myself in Taos, NM.*
I love teaching online. I like that I can teach something and then the students can go away and practice and check in whenever they need help. And when they're ready, the next lesson is available and we do it all again. It allows me to keep tabs on how students are doing but also allows for them to work at their own pace. I am increasing the number of live events I include in my online classes for that extra face-to-face live aspect and as a way to encourage people who need that scheduled deadline. But definitely meeting on Zoom isn't quite the same thing as meeting up in person.
My strength as a teacher lies in online teaching and curriculum development. What I miss in the online interface is being able to see what a student is doing in real time and being able to talk to them as we look at their ideas and talk about where they are going to take their ideas in the weaving. I love being able to witness the joy students have in their evolving skills and to do that through a computer screen and I relish the ability to interact with people all over the world.
I have colleagues who can live out of a suitcase, thrive on teaching multiple workshops a month, and don't mind unpredictable food, sharing all manner of accommodations, and getting paid often not so well for that experience considering all the travel and preparation involved . Perhaps they thrive on the unpredictability or they are just more flexible people than I am.**
My flexibility does not extend to falling over 150 pounds of teaching supplies I'm attempting to wrangle through the airport and onto another shuttle or sharing hotel rooms with anyone who is not my immediate family. But I have to admit that once I get myself to a venue and have my classroom set up, there is a lot of joy in the time spent with people who want to learn more about tapestry weaving.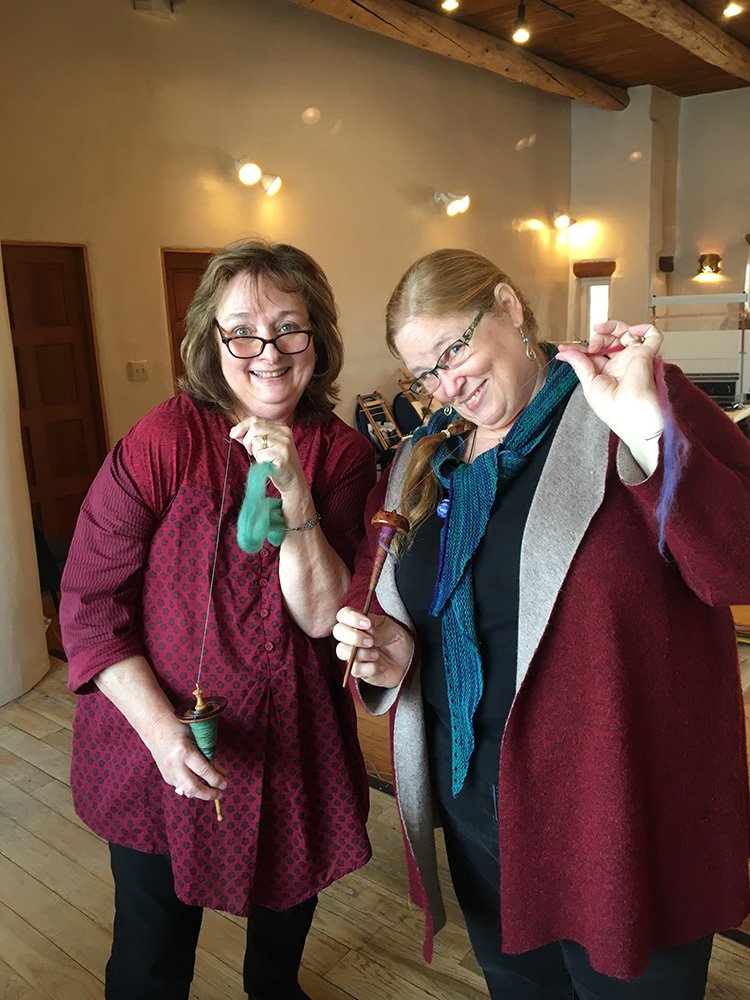 I'm looking forward to another adventure next week as I lead a retreat in Taos, NM. This group is one that has been gathering for years now and once I get the classroom set up, I predict a week of joyful making surrounded by New Mexico sunshine, the Sangre de Cristo Mountains, and students who have become friends and colleagues.
February Monday Sale!
If you're interested in an online class with me, I will have ALL of them on sale for my once-a-year discount on Fyber Monday. This year that is November 28th. Sign up for my newsletter to make sure you get the code. All classes will be 15-25% off so if you've been wanting to add a particular class to your collection, the 28th is the day!
Out-takes: teaching travel fun!
The gallery below is a few photos from my teaching travels. I do not have any pictures of myself flat on my face on top of my luggage, but that happens almost every trip. At least I've learned to pay the $6 for those cars whenever possible.
View fullsize
Teaching at SOAR 2022
View fullsize
Colorado retreat 2019
View fullsize
Taos retreat 2019
View fullsize
Group sunset picture taking!
View fullsize
Student work at a retreat in Taos
View fullsize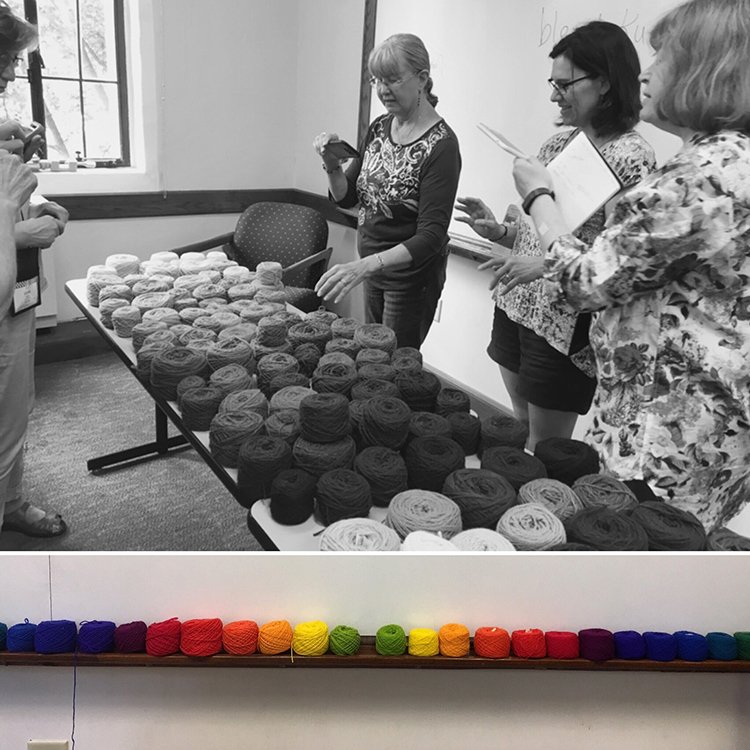 Studying value in a conference workshop
View fullsize
Hiking in the rain in Colorado
View fullsize
Fires to warm up in Colorado
View fullsize
Group chats about the work in Vermont
View fullsize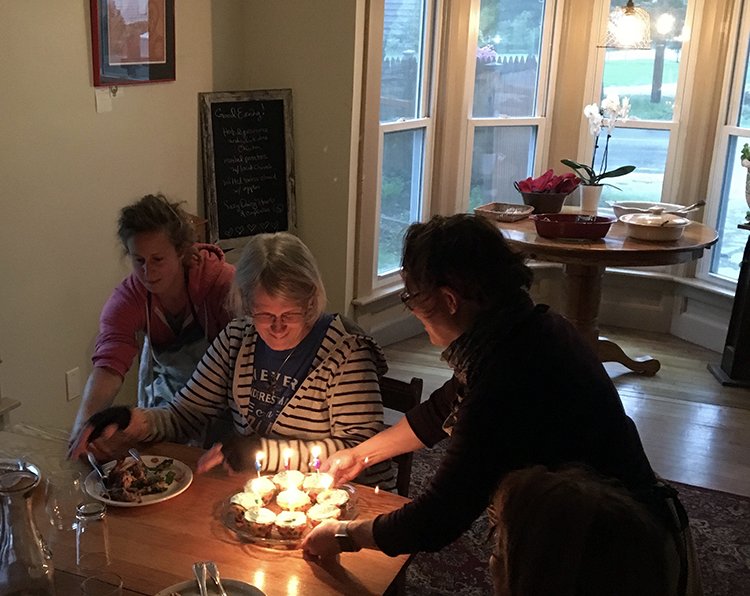 Birthdays celebrated at Good Commons in Vermont
View fullsize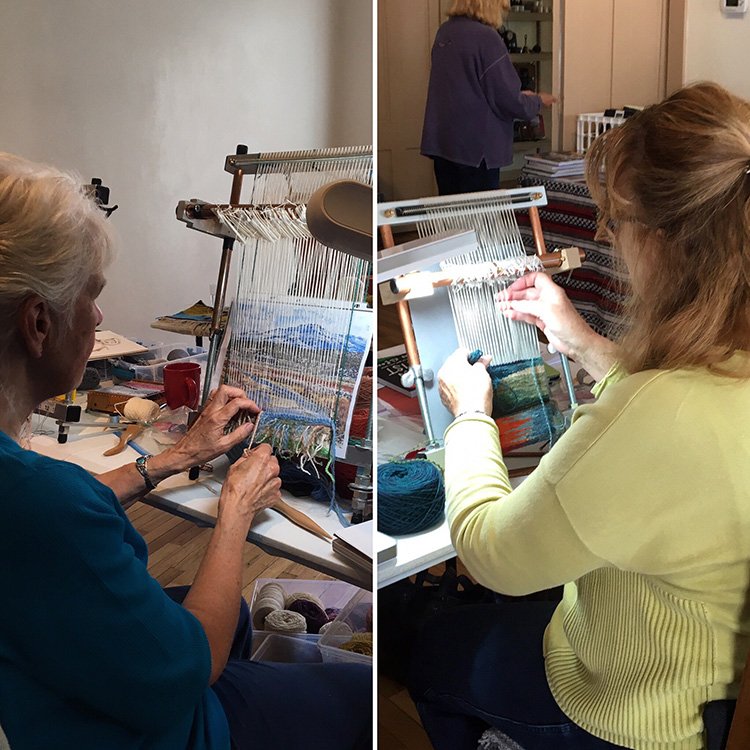 Weaving through a Vermont retreat
View fullsize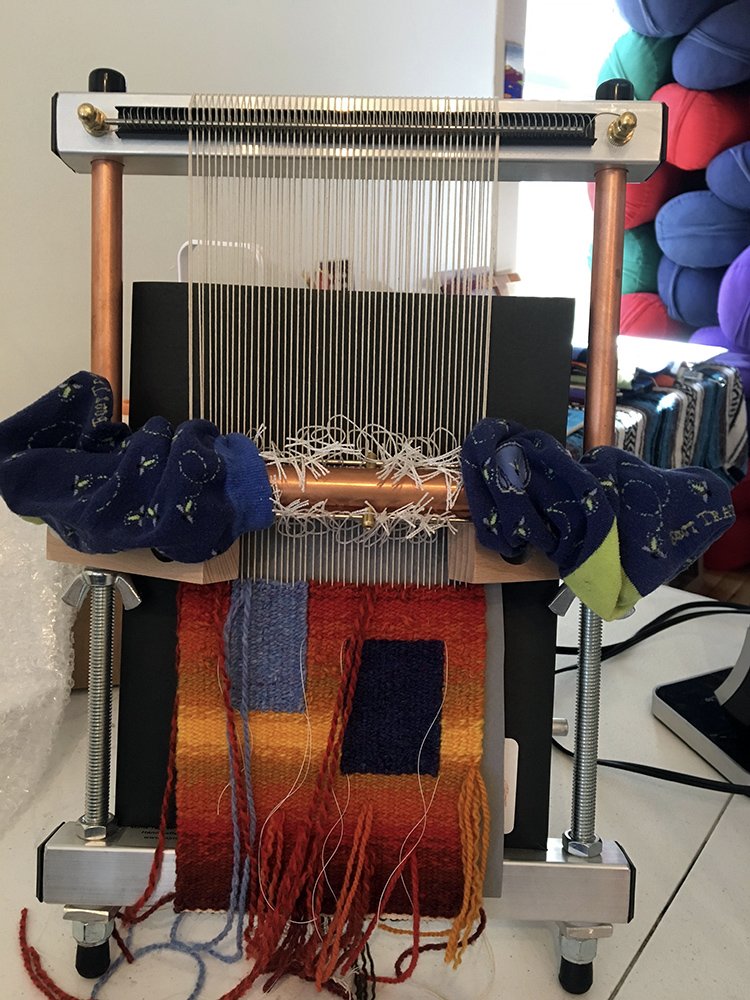 Socks on the Mirrix; packing for home
View fullsize
Karl the moose; Colorado retreat
View fullsize
Watching Karl (the moose in the background)
View fullsize
Paula finds a bolette for the sketch tapestry workshop
---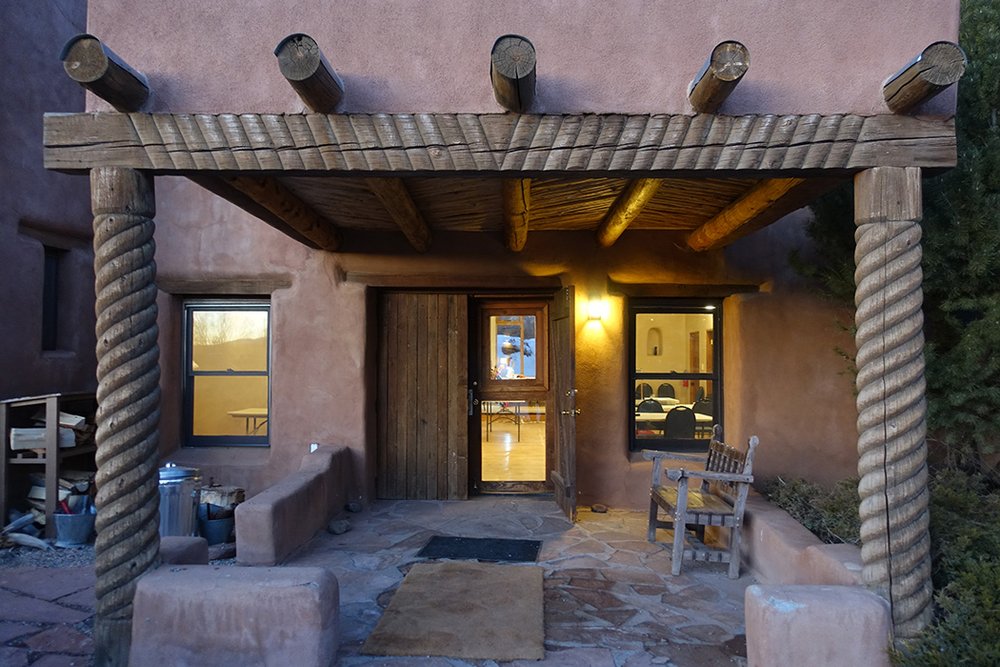 * Because someone will ask, I am teaching another retreat in January in Taos which you may have seen me talk about when I had open spots. That retreat is now full but there are spots on the waiting list and people do cancel! The retreat I'm teaching next week is for alumni and it was only briefly advertised because I only had two spots available and they filled very quickly.
**The real truth is that I am an introvert who is completely drained by a day of teaching. Other teachers thrive on all that interaction and can't get enough of evening activities, chatting with students after class, and are ready to jet off to the next event soon after they finish the current one. This is not me.